Want to grow your business? Embrace social media
Many small business owners say they can't see the benefit of jumping into social media. They aren't certain how – or even if – it will generate any leads or new business for them, and many of them become disillusioned when they don't see overnight results. It is true that social media may not benefit all businesses and it isn't a shortcut to success, but it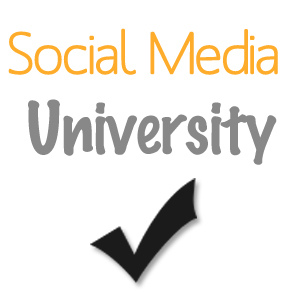 will help spread the word about you and your goods and services, identify new prospects and build a dialogue with both new and existing customers.
If your business already has a website – and we trust that you do – harnessing the power of social media will give you a new way to have interactive dialogue with your website visitors. From your website, you can direct visitors to your social media sites, ie Facebook, Twitter, YouTube, your blog, and others.
If managed properly, the benefits of participating in social media in its various formats will help increase brand awareness, send more traffic to your home site and it also gives you a way to manage your business's reputation. Another benefit with social media is that it allows you to put a human face to your business, and people like making purchases from people they "know" rather than from a faceless stranger.
Social media, also when done well, offers networking opportunities and can open new markets you might not have even considered.
 Here are our five tips to make social media work for your business:
Know what you want to accomplish with your online network and set goals. You need to know what you hope to gain from the online conversations. If you set goals to find X amount of new businesses per week and connect with them on LinkedIn or if you hope to spread the word to at least X amount of new Facebook "friends" that will keep you focused on your own demographic and let you hone your online marketing efforts.
Where do you want to hang your (virtual) hat? Not all social media sites are suited for all businesses. Spend some time looking at the popular sites and see if it seems to be a fit for you. If you're marketing products to teenagers, then Facebook is a better fit for that demographic than LinkedIn would be.
 Jumping into the fray. You don't have anything to lose by taking the plunge and it might serve your business well to at least snag your company name while it is still available – even if you aren't certain whether you will have a YouTube or MySpace page.
 Something to talk about. Remember, the whole point of social media is to engage socially with clients and potential clients. You do this by participating in conversations and comments, answering comments made on your site or to your own blog posts and by going out and searching for individuals or businesses with whom to engage – find a company on Twitter, read their Tweets and then "retweet" their interesting comments on your Twitter page. Reciprocity pays off.
Make it easy on yourself. You don't have to spend hours dreaming up witty comments to post on your Facebook page or to Tweet about. Sure you want to keep it interesting and specific to your industry but that doesn't mean you have to spend hours composing posts. If you post to your company blog, you can certainly glean information from your blog posts to re-post on your other social media sites.
In her book, "How To Build Buzz for Your Biz," author Wendy Kenney offers low-cost, no-cost tips on how to build an online presence through social networking. There are many businesses, though, that opt to have marketing experts maintain and manage their online conversations. Whichever path you plan to follow you need to make certain you update your comments at least daily and respond to questions and comments raised by your customers and potential clients – remember, online, it's all about the dialogue.