Tradesource Member Profile: Scott's Generations
Scott's Generations
 has been the staple of its central Phoenix neighborhood since 1989, when native New York father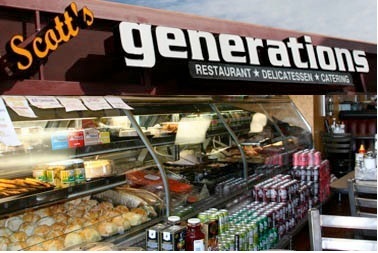 and son, Gene and Scott Snyder, moved to Arizona and opened the deli. 
Daily, from breakfast to dinner, Scott's serves authentic New York cuisine, including lox, knishes, and cheesecake, along with traditional soups, salads and sandwiches.  Scott's, located at 5555 N 7th Street, #108 in Phoenix, also caters, and hosts parties.
Scott Snyder says, "Quality and consistency are the keys to success of our business." 
While he has a large, loyal customer base, he credits Tradesource with bringing in new customers.  "We look forward to serving the Valley for many generations to come."
Chef Tony Torrez has been a manager at Scott's Generations for eight years.