How to Use Trade Dollars to Reward Employees
As an employer and a member of a trade association you may sometimes wonder what, if anything, you could offer to your employees either as a reward or as a way to help your bottom line. We have compiled five ways in which you can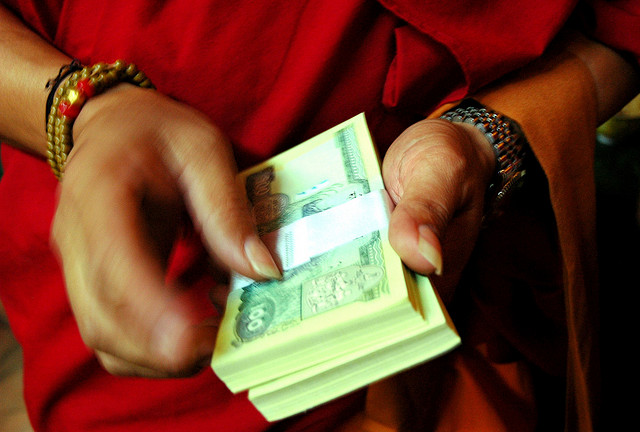 use your trade dollars to compensate or reward employees:
1.  Bonuses – Business typically pay some sort of bonus to employees either as a reward for having met sales goals or as a year-end bonus, trade dollars can be offered as the compensation. Some business owners have reported they are able to offer their employees a larger "bonus" when they offered trade or restaurant scrip.
2.  Wages/compensation – While it's likely that an employer wouldn't offer an employee or independent contractor compensation in trade only but it can make for a nice hiring bonus or an additional part of the compensation package. You could offer an employee a $2 an hour raise – $1 in cash and $1 in trade. An employer could pay for special projects or overtime in trade. The barter part of the compensation is deposited directly by the employer into the employee's individual trade account. The employee will have access to the other members of the trade association so he or she can then use the earned trade dollars to make purchases from other trade association members.
Health and medical benefits – Because of the rising cost of health care coverage, many companies find they can't offer health care benefits as part of the compensation package. With trade, though, employers find they could often offer access to healthcare if there are doctors, dentists, ophthalmologists, health club memberships and even massage salons on trade. If available, a company can set aside a certain amount of trade dollars per employee to use on bartered medical services.
Training programs – Offering employee training programs is a perk that is nice to offer but is rarely in the budget. With trade, though, you could have access to individuals and companies that offer employee training programs.
Social events and incentive programs —  Employers rely on incentives to motivate employees to either meet sales goals or as compensation for a job well done. With trade, you could offer incentives for things such as perfect attendance or perfect punctuality, suggestion box ideas that were implemented or any number of other ways to reward employees and boost morale. You can even save your trade dollars and host an event for the employees. Why not think about taking the staff to a sporting event, theater, or a night at a restaurant.
 Trade is a great way to offer your employees additional incentives and compensation without breaking the bank.