How your small business can benefit from barter
If you're an entrepreneur who's been in business for a long while or if you are just starting out, finding ways to save cash to get the enterprise up and running can be crucial to your success. By participating in trade aka barter, you can free up the cash needed to pay rent or utilities while being able to trade for other items you need to operate, such as: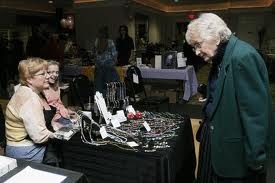 advertising, supplies,
bookkeeping
and other business essentials.
According to the International Reciprocal Trade Association, trade is estimated to be an $8 billion a year, and growing, proposition. As a small business owner, you could be missing out on amazing opportunities for networking and for growing your business if you aren't a member of a trade association.
Here are some of the advantages of trade:
Free up space in your warehouse or office by off-loading excess inventory. Aging inventory or outdated assets can be moved through trade
Leveling out the seasons – if your business operates on a seasonal cycle, think pool or lawn care, trade can help you with your cash flow and keep things level during the down times
Spreading the word through trade. Many trade organizations offer access to advertising venues. You could trade for print, radio or television advertising spots.
Help your bottom line. If you're a start-up working with limited capital, or if you're looking to expand, trade can be used as a strategic tool to acquire items needed to help through the transition period
Here are a few things to keep in mind when you get involved in trade:
IRS/tax situation. Trade doesn't relieve you of tax obligations as income from trade is taxable in the year it was earned
Price your goods and services according to their worth. Before you become involved in trade determine the value of them on the trade market. One of the benefits of Tradesource is that it helps members trade "evenly" based on the values they set for themselves
Join a trade exchange. Being a member of a reputable association assures that you're not getting yourself into an inequitable trade agreement – you don't want to accept a cow in exchange for medical services like they did in the past.
Is trade a good fit for your business? The answer inevitably is a resounding, "yes." You do want to make certain that you don't let trade transactions completely take over and away from cash customers, but being part of trade will also lead to more cash customers – it's a win-win.