How to Leverage Barter with Your Flex Spending Account (FSA)
If you or your spouse has a job outside of the business and you happen to have a Flex Spending Account (FSA), you can use barter to leverage that account and essentially convert your barter to cash.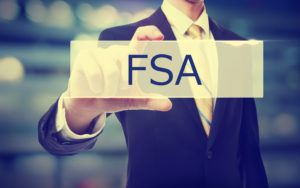 A Flex Spending Account allows you to set aside a certain amount of money per year (pre tax) to be used for qualified medical expenses. A portion of this money is then taken out each paycheck through the year and you can use the funds in the FSA account to pay for certain expenses that are predefined.
In some cases, your employer will provide a debit card to use for these expenses and in other cases; you will have to manually submit a reimbursement request by sending them your receipts. If your employer uses the debit card options, you will have to request to submit your expenses manually (or at least the ones you pay for using barter) in order to leverage your barter money in this manner.
Essentially when you pay for your medical expenses, whether it's cash, credit card, barter, check, or whatever, you will receive a receipt from the medical provider showing that the bill was paid. If you find a medical provider in the Tradesource network, you can then submit the paid receipt (that you paid with barter money) to receive reimbursement from your FSA account, assuming you still have funds available.
This is another great way that our members have used barter currency. We have a host of medical providers in the network including dentists, chiropractors, medical doctors, and more. If you have a Flex Spending Account, please contact your broker to find a medical provider in the network that is in your area.
If you are a business owner and not in our network, contact us to learn how you can grow your business and leverage barter currency by doing business with our members.